One of the sunniest and exponentially growing economies in the world, Australia has now gained a fantastic reputation as a popular destination for International students. Six Australian universities are listed in the top 100 world universities. Though costly to live in, studying in Australia is still a cheaper option for students. There are thousands of courses offered, and this guide is ideal in helping you from beginning to end. Here are some essential pointers to keep in mind to ease your stay:
Lifestyle, Culture & Accommodation
As an island continent, Australia has beautiful beaches. You would often find people spending leisurely hours at the beaches not that far from your university. And if your tastes run on the wilder side, you have a host of water sports activities to keep you busy. From surfing to deep sea diving, the options are aplenty. Trendy cafes, galleries, lush green parks, gardens, museums and so much more make the country perfect attraction.
One of the first things international students will have to determine when preparing to study in Australia is where to live. The majority of Australian students live off-campus through homestay programs, in hostels, or rental properties. However, some Australian universities provide housing options, which allows international students to socialize with local students.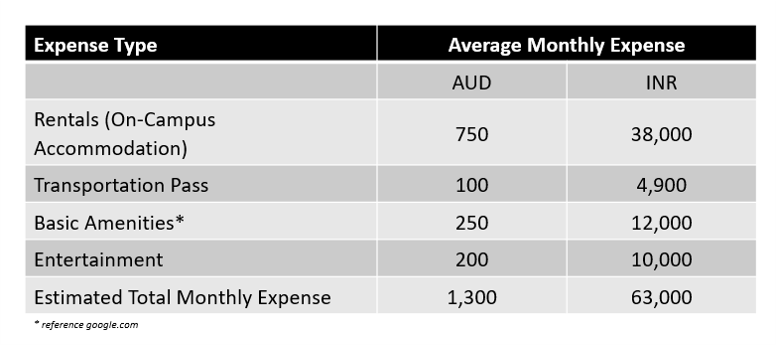 Work & Study Options
Numerous student visas permit international students a specific timeframe to work in Australia, and in spite of the fact that this is a great method to limit your costs, you ought to consider whether this will impact your course performance. Your visa permits you to work as long as 40 hours a fortnight while your classes are on, and you are free to work as much as you please during breaks. Remember that the minimum wage Australia is A$17.70 per hour, and students can easily find employment.
Healthcare
While Australian residents are qualified for their medical care, each international student needs to make sure that they have an appropriate healthcare package called Overseas Student Health Cover (OSHC), which is additionally on your must-have list for the visa.
It's planned as a safeguard and an approach to assist you with expected costs for a scenario where you have any medical problems during your stay at Australia. Ensure that you pick the package that is ideal for you.
---
If you think you need help in this journey, reach out to us at

[email protected]

! VictaPrep is an education consulting firm and our motto is guiding applicants with personized solutions. It is a team of professionals, who come from a humble background, and yet have successfully taken the same journey as you aspire today!